The depth, breadth and synergy in Waldorf Education is what Diane has learned to appreciate over her 25 years of experience. She discovered Waldorf Education in Toronto in 1992 when her son attended kindergarten for two years. When she moved to Anchorage in 1994, Diane immediately began teaching kindergarten at AWS. In 2001, her oldest son graduated and she left the school to homeschool her three children in an off-the-grid cabin in Bird. Diane began tip-toeing back to full-time teaching in the early childhood program at the school in 2011. She loves every day she spends with her sweet Pussywillows!
1999 – Completed 3-year teacher training program at Sunbridge College
1985 – Completed BA in advertising research at BYU.
Education –Early Childhood Education Certificate, Michael Institute in Portland
Susan and her family came to the Anchorage Waldorf School through the Parent/Toddler Class when Susan's  eldest daughter was three years old. They fell in love with the Waldorf program and with our community. Susan felt drawn to early childhood education and assisted in several Parent Tot classes, before starting a play-group of her own and eventually leading a Parent Tot Classes at the school. She began her journey as a kindergarten assistant soon after here at AWS. She went  on to complete her teaching certificate in that field and is now the lead kindergarten teacher. Her eldest daughter, Isabeau, graduated from AWS in 2013, she then attended West High's School through the Arts, graduating in 3 yrs, followed by 6 months traveling on her own through Europe. Her youngest daughter attended AWS through 6th grade and is currently enrolled in Honors classes at West High School. Both girls were introduced to skiing at AWS and continue to pursue their love of cross-country, Talya is on the West High's Ski Team, as well as cross-country running and track and field. Susan and her husband Dean are alum parents in the school community, and have served on the Board, Finance, Marketing, Site, Enrollment, and Long Range Planning Committees. Dean was happily the 'GreenMan' for 11yrs at our annual May Faire.
While working with a mixed aged group in the aftercare program at the Aurora Waldorf school nearly 20 years ago, I had the opportunity to observe in the kindergarten classroom.  I was so inspired. Though it took several years and many experiences with different teachers, children, and work environments I completed my early childhood teacher training and I am so grateful for the colleagues and experiences the Anchorage Waldorf School allows me.  I am happy to be a part of the faculty and fulfilled by my work with the children in the nursery and the families in the parent and child program.
Kathleen is a long-time Alaskan who brings 19 years of Waldorf educational experience to the community and is very happy to be here. She received her Waldorf certification in 1997 from the Rudolf Steiner College in Sacramento, California. She was awarded an Elementary Grades Diploma. She taught elementary education at the Davis Waldorf School in Davis, California and the Camellia Waldorf School in Sacramento before teaching in Anchorage for the last seven years. Kathleen believes that being a teacher means accepting responsibility and being committed to helping children develop life's capacities. She values the depth and complexity of gifts in children. She strives to be stimulating, resourceful, and supportive in helping children grow and develop to their fullest abilities.
Mr. Unterberger has been working at AWS as a block teacher, movement teacher, and now as  a grade two teacher since 2006. He has worked as a teacher and coach for many years but is also an artist whose watercolor paintings, drawings, calligraphy, and chalk art creations are treasured by the AWS community and Alaskans across the state.
Mr. Unterberger grew up in Chicago, IL, and studied Fine Art at the Art Institute of Chicago and Southern Illinois University at Carbondale. He began working with children in 1991 as a camp counselor at Four Corners Rediscovery Camp for Native Youth in Crestone, CO. From 1992-1995, he was an art and English teacher in Ladakh, India, at SECMOL (Students' Educational and Cultural Movement of Ladakh). From 1995-2002, he served as a high school art teacher and all grades substitute at Shining Mountain Waldorf School in Boulder, CO, and received teacher training from master Waldorf teacher Rene Querido. From 2002 to 2006, he took a break from teaching to work in New York City in film and TV production.
2006 brought Mr. Unterberger here to Alaska, where he has enjoyed working at AWS and coaching wrestling with Service High School and Alaska Battle Cats during the school year and working at Kantishna Air Taxi/ Skylne Lodge in Denali National Park during the summers. He lives in Chugiak with his wife Ginger and children Gia (Grade 7), Aven (Grade 4), and Alice (future Kindergarten student).
Education – B.A. in Economics, Carleton College; M.S. in Applied Economics, University of Wisconsin-Madison; Teaching Certificate, Alaska Pacific University; Waldorf Teacher-in-training, Michael Institute in Portland
Tomas has had a long and circuitous route to teaching. From the beginning he wanted to be a fireman, or an architect, then a forester, or a biologist. Finally, after college and graduate school, he settled in economics and community development. It was this work that brought him to Alaska in 2006. He believes that a community's children and its schools should be treated as a precious commodity. He was extremely fortunate to land in AWS in 2013 among the thoughtful and amazing children in his class. Every day has proved a chance to share in their discoveries, encourage their imagination and, sometimes, redirect their energy. He continues to be in awe at the support of the parents who have welcomed him into their lives.

In the limited time he has outside of school he spends his time with his growing family and outside in the myriad ways there are to enjoy the Alaskan wilderness.
Education – Bachelor of Science – Zoology & Microbiology (Australia); Masters in Education – Secondary (USA); Foundation Studies, Center For Anthroposophy; Certificate in Waldorf Education, Antioch University (in progress)
Shenandoah hails from the land down under originally.  Following her Science degree she travelled extensively and landed in the USA where she met her husband Joe,  who brought her up to Alaska.  Her two children, Bryce (class 3/4) and Sierra (class 3/4) were born here in Anchorage.  After realizing that the structured levels of academia were not for her she jumped into teaching and began four wonderful years at Steller Secondary  School.  Her husband Joe, was able to give her five years back in Australia while he worked at the consulate and now they are back in Alaska and overjoyed to be in a Waldorf School and even able to teach.  Shannon is excited to be completing her Waldorf training at Antioch University in New Hampshire.

Shannon loves to read, trek/hike/bike and ski if any spare time appears!
Education– Bachelor's of Arts in Education, minor in Spanish from Pacific University 2013 suma cum laude
Education– Master's in Waldorf Education from Antioch University in progress
Mira grew up south of Denver, Colorado, where she learned at a young age that she had a passion for school and music.  After falling in love with her 4th grade class and the teacher who led it, she determined to be a teacher.  She also occupied herself with learning a variety of instruments, including piano, cello, and harp.  In high school, she participated in the Camber Orchestra, where she spent three semesters as the first cellist, as well as working with the Forensics team and the Literary Magazine.  In college, she added choir to her repertoire of musical activities, and continued the Spanish education she had begun in elementary school.
Mira came to Alaska seeking adventure and new experiences.  She spent a year teaching middle school in a village school, and came to Anchorage after finding this a little too adventurous.  In coming to Anchorage, she came into contact with AWS, and fell in love with the vibrancy and authenticity of the community.
Hobbies: music, hiking, indoor gardening, cooking, writing
Mary has been an active member of the Anchorage music community since 1977. She is the director of Alaska City Folk Arts Camp and an organizer of many music ensembles with a focus in the folk realm, she co directs an adult orchestra:  Society of Strings with Kathryn Hoffer from the Anchorage symphony and teaches Orchestra at Anchorage Waldorf since 2003. She has a very active private studio teaching multiple styles of music including fiddle and violin and has four CD recordings. She is the mother of two sons who are both accomplished musicians. Her husband is retired and in The Peace Corps in Tanzania until 2018.  She graduated from Mount Saint Mary's College with a Bachelor Of Science in Nursing and a minor in music in 1977.   She studied bluegrass music at South Plains College in Levelland Texas in 1981/82.

Education – Dip. Ed. (primary) Australian Catholic University (Sydney, Australia); Foundation Studies, Center For Anthroposophy
Education – Ph.D. in Linguistics (2003); Master's Foreign Language Ed (English and German) (1996)
Svetlana's teaching experience is diverse. In Russia, she was a Professor of English to Russian students. Since moving to Alaska in 2003, she has worked for the University of Alaska Anchorage teaching Russian in the Language Department, as well as English as a second language. In addition, she has taught Russian to young children and adults through the Community Schools program and with the Anchorage Parks and Recreations program. She has also coordinated and taught Russian immersion programs for military personnel here in Alaska.
To complement her teaching experience, she has been working as a professional interpreter and translator providing services to the Alaska Eskimo Whaling Commission, the Nanuuk Commission (Polar Bear Commission), the World Wildlife Federation, the EPA, the Institute of the North, the Northern Forum, and U.S. Coast Guard.
However Svetlana´s first love has always been teaching. She is excited to be part of Anchorage Waldorf School community as she enjoys working with children and loves to teach her native Russian. Svetlana brings not only her language, but an understanding of the Russian culture to her teaching at AWS.
She loves to spend her time outside of work with her extended family, her two sons, and her four Pekingese. She likes to go hiking, mushroom-hunting, growing flowers and card-making.
Caitlin, originally from Australia, is enjoying the wonderful outdoor lifestyle of Alaska after three and a half years living in Jakarta, Indonesia. She has many years teaching experience in the elementary school, creative arts and teaching English as a second language. She is delighted to be embracing the role of handwork teacher, bringing her passion for Waldorf education and so many of her artistic loves to the children. Caitlin's love for Waldorf education began at the wonderful school that her children attended in Australia, Linuwel Steiner School, East Maitland. She was actively involved in the school community and taught in the preschool prior to the family's move to Indonesia. She loves to spend time with her husband, Paul and three lovely children, Reuben (17), Gabriel (15) and Angelique (10, grade 3/4). She also loves the beauty of AK and hiking, biking, skiing and more!
I grew up in New York in a community devoted to Rudolf Steiner's work.  I attended Waldorf School for most of my education loving the handwork and arts it offered.  In my last years of high school I branched out to explore other education methods; however, none compared to my experiences in Waldorf.  After high school I moved to California to pursue woodworking as well as philosophy and psychology.
Rudolf Steiner's work has been a focus of mine since high school when I woke up to the desire to know concrete spiritual truths.  I did not experience myself as a solely material being; yet how does one come to know clearly this soul world, and beyond this soul, the world of the Spirit?  These questions lead me further along my journey that eventually brought me to the American Eurythmy School where I trained for four years.
Many were surprised when I left woodworking to pursue a training in eurythmy, but to me they were closely related.  In woodworking we are working with the tangible world, yet we start with an idea.  For example, we start with the idea 'table,' and then with skills, tools, and materials bring it into being.  This process of a spiritual idea finding its way into manifestation in the physical world is essentially what eurythmy works with too.  
Eurythmy brings us in touch with the archetypal formative forces of the world.  In using these forces we are able to show a piece of music in movement and gesture that holds true to the music itself.  If we could imagine a choir of spiritual beings singing and speaking our world into existence we would see many varied sounds and tones shaping the formless void into clear living expressions.  In the realm of speech, we can take the sound 'E'.  Where does this sound come from?  We find it in; tree, steeple, reach, see, etc.  There is an uprightness and straightness to 'E'.  We feel 'E' when we reach up to the stars with one arm and down through the earth with the other and there in the center of this reaching we find ourselves.  All sounds can be worked with for they have different qualities and gestures, and in eurythmy we come into relationship with the vast cosmos in an active way.  
My wish is to offer children and adults an entrance to the true nature of the human being.
Have a question? We can help!
The Anchorage Waldorf School administrative staff is here to serve you. In order to better facilitate answering your questions and fulfilling your needs, please see our individual areas of responsibilities listed below: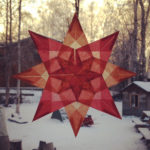 Upholds the vision, purpose and core values of the school

Strengthens the sc

hool's relationship to Waldorf

education and underlying principles

Builds trust in the school community

Brings clarity to policies, processes, and communication

Fosters a culture of active participation and collaboration

Ensures the stability of the school by effectively administering the daily 

operations in the realms of facilities and infrastructure, finances, enrollment, development, fundraising, public relations, personnel and educational programs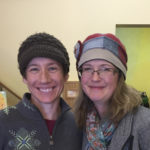 Facilitates a smooth admissions process for new families

Conducts informational events: tours, open houses, Grandparents' Day and others.

Fosters communication with alumni and hosts Alumni Night annually

Handles student record requests

Supports the Executive Director in promoting and articulating the AWS vision and purpose to the greater community
Answers general questions and/or directs to appropriate person, coordinates & directs information flow

If a student is ill or hurt, makes sure they get the care they need; notifies parent(s) if appropriate

Manages database & phone directory

Oversees and edits publication of the newsletter

Supports the Executive Director in the administrative realm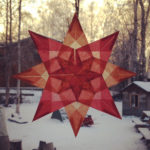 Manages tuition contracts and oversees re-enrollment process

Manages fiscal budget, bank accounts, cash flow and insurance policies

Responsible for financial policies, payroll and reporting, and business reporting – Federal, State, non-profit, and AWSNA

Facilitates annual audit

Supports Budget/Finance, and Tuition Assistance Committees

Reviews accounts receivables, payables, reimbursements and check requests

Supports the Executive Director in establishing and enh

ancing

the fiscal health of the school