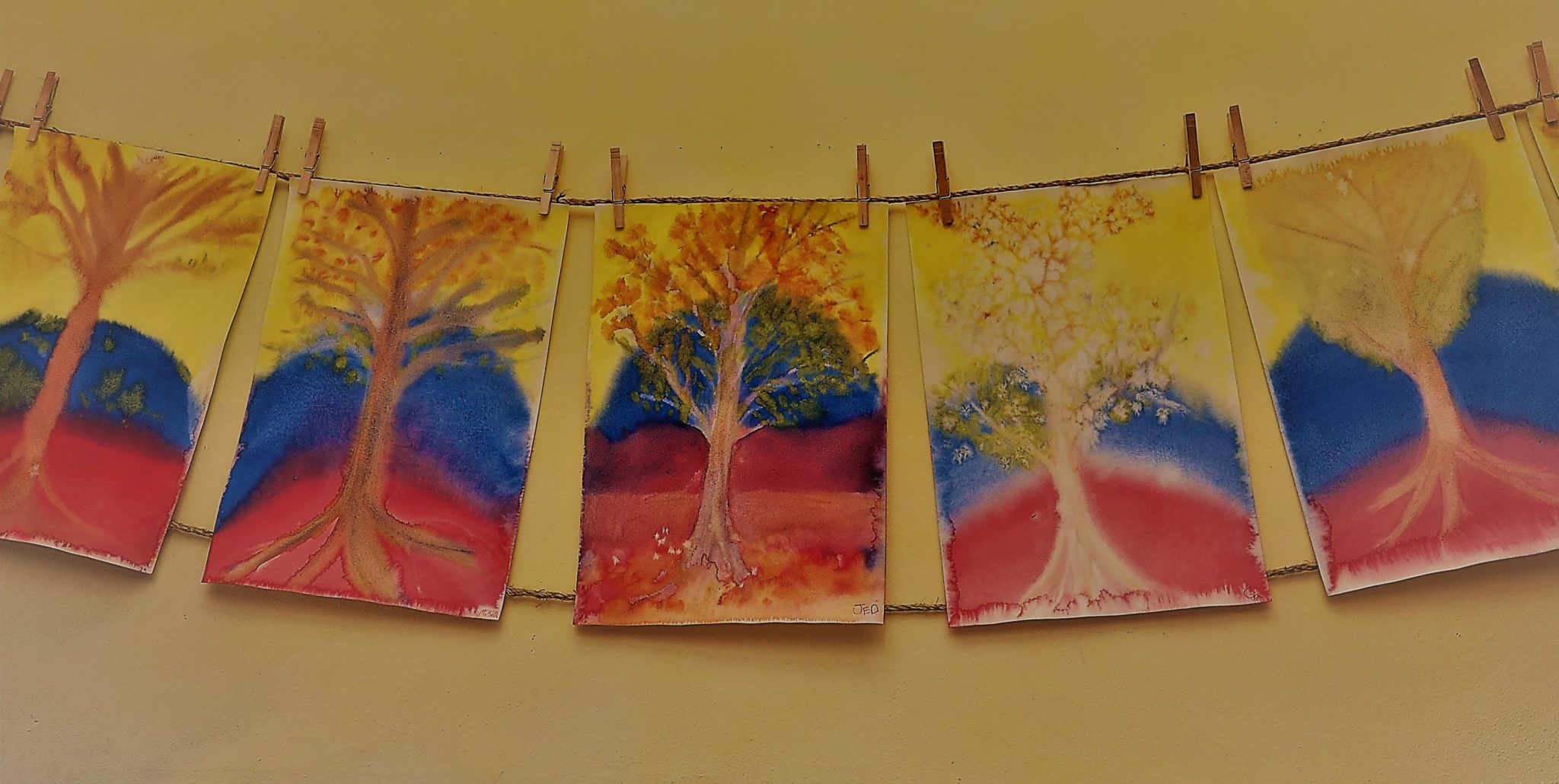 Alumni
Waldorf education provides a well-rounded foundation as our students move out and about into the world to attend diverse colleges and universities and to work in many different professions.  The Survey of Waldorf Graduates, conducted by David Mitchell and Douglas Gerwin, indicates that Waldorf Education is achieving the following in its graduates:
Multiple Intelligences and Cross Disciplinary Learners
Global Consciousness and Sustainability
Basis for Moral Navigation
Creative Problem Solving
High Levels of Social Intelligence
Environmental Stewardship
High Levels of Emotional Intelligence
Thinkers Who Think Outside the Box
According to this recent study of Waldorf graduates:
94% attended college or university
47% chose humanities or arts as a major
42% chose sciences or math as a major
89% are highly satisfied in choice of occupation
91% are active in life-long education
92% placed a high value on critical thinking
90% highly values tolerance of other viewpoints
Where Are Waldorf Students Accepted and Where Do They Go?
"The simple answer is, 'everywhere.' They go to schools from Amherst to Yale, from the University of Maine to the University of California at San Diego. They go to local community colleges and to elite Ivy League universities. Some go to design schools, music, visual and performing art schools."
– Excerpt from "Life After Waldorf High School" by Abraham Entin, published by AWSNA
Where are AWS graduated accepted for college?
Smith College
Georgetown University
Oberlin College
Middlebury College
Williams College
Colorado College
Bates College
St Olaf College
Lawrence University
Earlham College
Whitman College
Bowdoin College
Knox College
St. Lawrence University
University of Alabama A&M
University of Puget Sound
University of Alaska Anchorage
University of Alaska Fairbanks
Seattle University
Gonzaga University
Portland State University
Alaska Pacific University
University of Oregon
Dartmouth College
University of Michigan – Bard-Smolny Music Performance
International People's College (Denmark)
Youth Initiative Program (Sweden)
University of Uppsala (Sweden)
University of St Petersburg (Russia)
Hoch Schule fur Musik Hannover, Germany
Other Adventures:
National Outdoor Leadership School
Tall Ship American Sail Training Association
Avalanche Safety School
Scandinavian Folk School Year (Denmark, Norway, Sweden)
Willing Workers On Organic Farms (WWOOF)
Biosphere Paid Internship
Served on the Anchorage Folk Festival Board of Directors
Public Radio Internship in Rural Alaska
Renewable Energy Summit in Iceland
Rebuilt a small plane
Toured China, Australia, Central Europe with Anchorage Youth Symphony
Architecture Summer Internship
Wilderness First Responder Certification
Emergency Medical Technician Certification
Medical School
Charles W. Morgan, renovating last wooden whaling ship in the world
Your story is a part of our story.
Whether you were a student for two years or for eight years, your time at The Anchorage Waldorf School is part of a narrative of inspiration, excitement, excursions, challenges and life-long friendships. We want to reconnect with you, hear your stories, and begin a dialogue about the real meaning of education. Tell us where you are, where you're going and how best to reach you. Email our office(office@waldorfak.org) and let us know.